Bit Ratchet
Bit Ratchet Zyklop Mini
The Wera Bit Ratchet Zyklop Mini is especially suitable for rapid screwdriving in confined working spaces thanks to its compact design. The Wera Bit Ratchet Zyklop Mini is used whenever there is insufficient space to work with a power tool or conventional hand tools. The robust drop-forged, full steel design achieves torque values of over 65 Nm. The Bit Ratchet Zyklop Mini has a simple left/right switchover and ¼" bits and sockets can be fitted. The ratchet Zyklop Mini 2 is suitable for the direct attachment of the special Wera Zyklop sockets 8790 FA. These sockets feature a very low height, ideal for confined working spaces.
The Bit Ratchet Zyklop Mini by Wera is just the right tool, also for your requirements!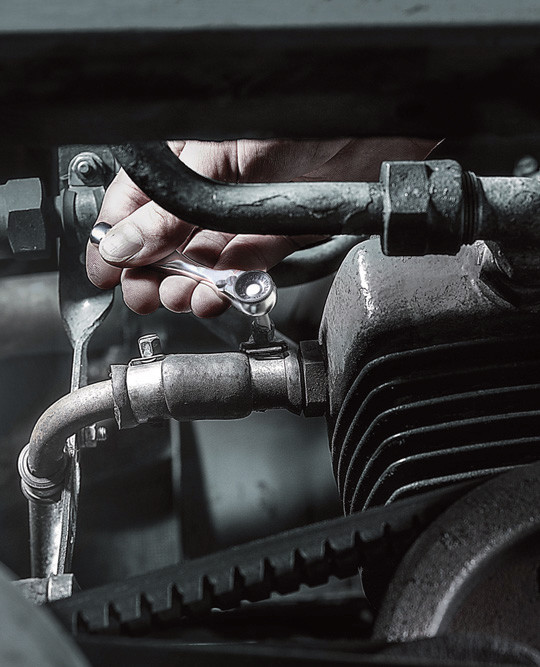 The tools
The Tool Rebels recommend:
Due to your browser settings, you were forwarded to the language "EN".
You can change it at any time with
We respect your privacy
Some features of this website need your consent.
Cookies and services necessary for the functionality of the website. These cannot be deactivated!

Information is transferred to here.com

Information is transferred to youtube.com
For geolocation, we use a geodatabase.

Information is transferred to scanblue.com for Wera Augmented Reality (AR)

Information is transferred to my.matterport.com