Click-Torque Wrenches
Click-Torque Wrenches
We wanted working with torque wrenches to be simple and accurate which is why we developed the Click-Torque wrenches. With the ability to set and save the default values and with the unmistakable, robust Wera design, these torque wrenches are the ideal tools for all bolting applications. Clockwise torque wrenches allow torque-controlled tightening whilst torque wrenches for insert tools control tightening and loosening. Easy setting and saving of the default value. The audible and tactile clicks on reaching the scale values also facilitate the safe setting of the desired torque value. The robust release mechanism guarantees a clearly audible and tactile release signal when the set torque is reached. For right-hand use (clockwise torque-control) and with 45-tooth reversible ratchet mechanism. With high accuracy as per DIN EN ISO 6789-1: 2017-07.
The Click-Torque wrenches by Wera are just the right tools for your requirements.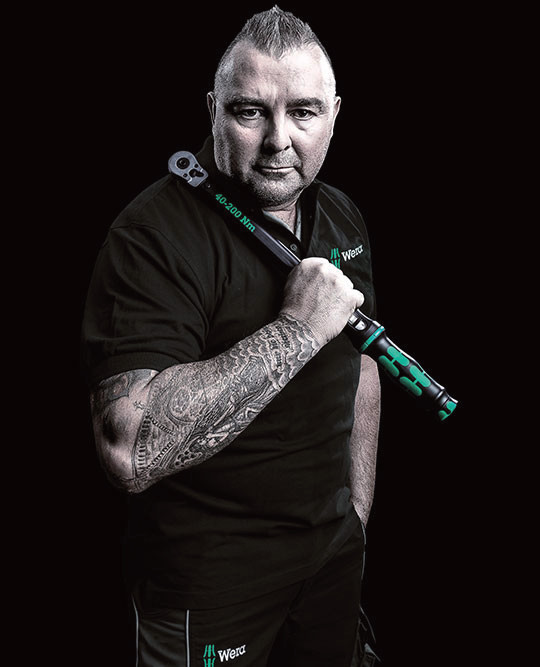 The tools
The Tool Rebels recommend:
Due to your browser settings, you were forwarded to the language "EN".
You can change it at any time with
We respect your privacy
Some features of this website need your consent.
Cookies and services necessary for the functionality of the website. These cannot be deactivated!

Information is transferred to here.com

Information is transferred to youtube.com
For geolocation, we use a geodatabase.

Information is transferred to scanblue.com for Wera Augmented Reality (AR)

Information is transferred to my.matterport.com