Hollow shaft nutdriver
A screwdriver with a hollow shaft is needed whenever there are screwdriving jobs involving threaded rods i.e. the threaded rod through the nut can slip into the hollow shaft of the screwdriver.

The 395 HO screwdrivers have a hollow shaft that can accommodate protruding threaded rods. This is particularly useful when installing/removing mixer taps on washbasins.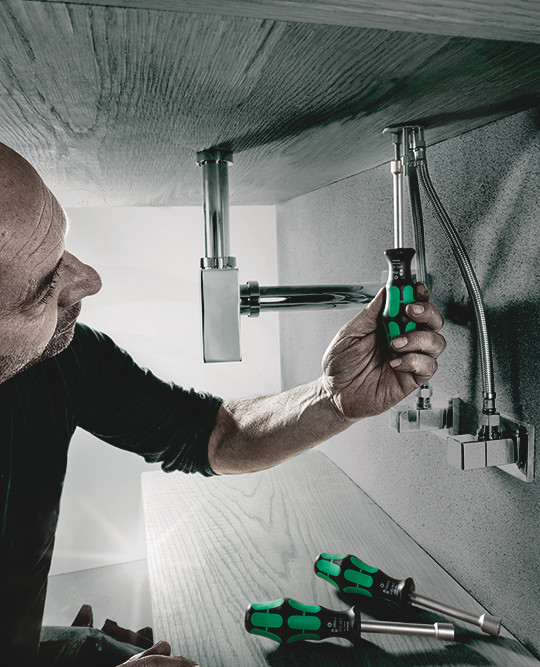 The tools
The Tool Rebels recommend:
Due to your browser settings, you were forwarded to the language "EN".
You can change it at any time with
We respect your privacy
Some features of this website need your consent.
Cookies and services necessary for the functionality of the website. These cannot be deactivated!

Information is transferred to here.com

Information is transferred to youtube.com
For geolocation, we use a geodatabase.

Information is transferred to scanblue.com for Wera Augmented Reality (AR)

Information is transferred to my.matterport.com