L-keys
L-keys
L-keys can transfer higher levels of torque. The Wera know-how with regard to low-tolerance manufacturing, careful material selection and refined hardening technologies ensures the very best degree of safety at the workplace whenever L-keys are being used. L-keys by Wera are available in a chrome-plated hexagonal design, with a an easy-to-grip, circular thermoplastic sleeve and with a hexagonal design and BlackLaser surface treatment for outstanding surface protection. Take it easy tool finder system - with profile and size colour-coding for quick and easy tool selection. Wera L-keys with Hex-Plus profile prevent the rounding of hexagon socket screws.
The HF L-keys developed by Wera are ideal because they feature an optimised geometry of the original TORX® profile. The wedging forces resulting from the surface pressure between the drive tip and the screw profile mean that the screw is securely held on the tool!
L-keys by Wera are just the right tool for your requirements.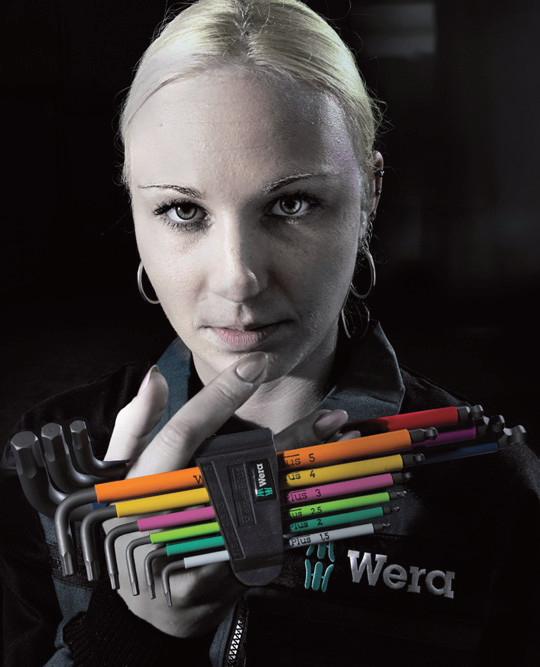 The tools
The Tool Rebels recommend:
Due to your browser settings, you were forwarded to the language "EN".
You can change it at any time with
We respect your privacy
Some features of this website need your consent.
Cookies and services necessary for the functionality of the website. These cannot be deactivated!

Information is transferred to here.com

Information is transferred to youtube.com
For geolocation, we use a geodatabase.

Information is transferred to scanblue.com for Wera Augmented Reality (AR)

Information is transferred to my.matterport.com