Quality tools
Quality tools
Wera is one of the leading international manufacturers of quality tools with its headquarters in Wuppertal / Germany. Wera develops and produces quality tools to meet professional demands. Wera offers the solution to problems associated with screwdriving. The range comprises some 3,000 quality tools and includes real problem solvers even for very individual assignments. This includes e.g. Kraftform screwdrivers with Lasertip blades against any slipping out of the screw head; the innovative Zyklop and Koloss ratchets, which you can even hammer with; Hex-Plus tools, that prevent the rounding of hexagonal socket screws; Impaktor bits and holders, that were especially developed to meet the high demands when impact drivers are used; diamond-coated bits against any slipping out of the screw head; Kraftfom Kompakt tools for hand and power tool operation, the Wera 2go tool transport system, Wera Click-Torque wrenches. These quality tools generate professional results in practical screwdriving applications due to their – in many cases – quite unique features.
Quality tools by Wera are just the right tool, also for your requirements!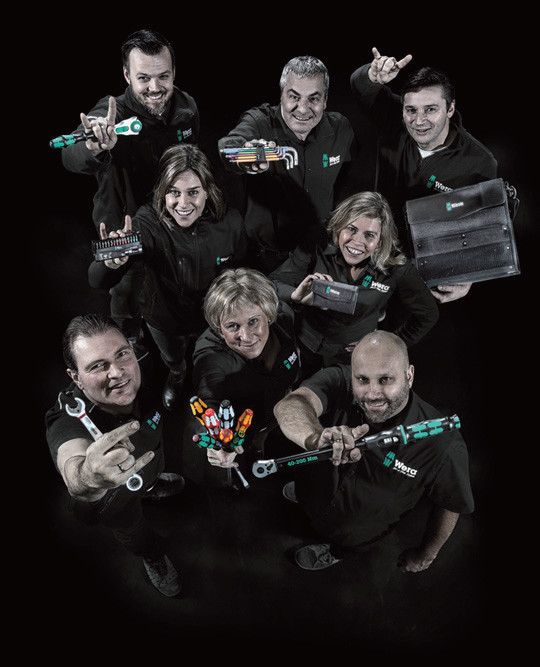 The tools
The Tool Rebels recommend:
Due to your browser settings, you were forwarded to the language "EN".
You can change it at any time with
We respect your privacy
Some features of this website need your consent.
Cookies and services necessary for the functionality of the website. These cannot be deactivated!

Information is transferred to here.com

Information is transferred to youtube.com
For geolocation, we use a geodatabase.

Information is transferred to scanblue.com for Wera Augmented Reality (AR)

Information is transferred to my.matterport.com