Ratchets
Ratchets
Wera ratchets surprise users with product features that clearly enhance productivity. All Wera ratchets are similarly characterised by their robustness and precision. The return angles are minimal and this despite the high torque transfer. The "original" Zyklop Speed is particularly impressive because it combines 5 types of ratchet into a single tool, and delivers the fastest working speeds. The Zyklop Metal Push features a a "push-through" square drive and the Zyklop Metal Switch a switch lever. These two ratchets are made completely of metal (chrome-molybdenum). The Zyklop Hybrid ratchet features a long overall length (leverage effect) and a slim ratchet head. The Bit Ratchet Zyklop Mini is ideal for screwdriving jobs in confined spaces; you can even hammer with the KOLOSS ratchet. The extremely slim design of the Zyklop Ratchet VDE enables convenient screwdriving - even in cramped conditions and it protects against dangerous electric shocks.
Ratchets by Wera are just the right tool for your requirements.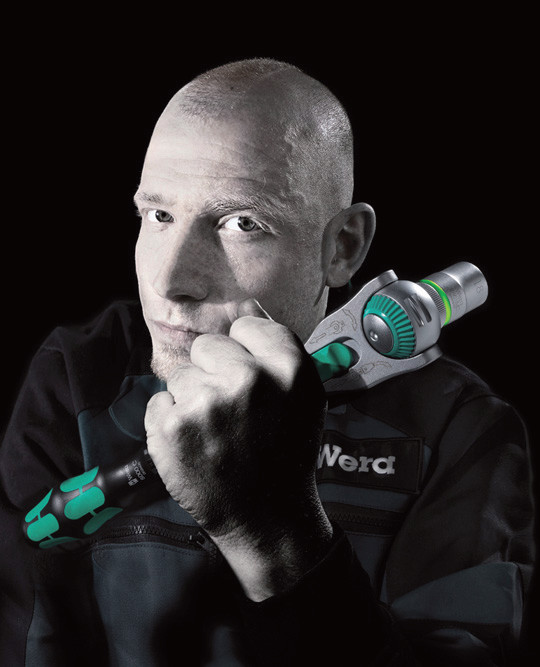 The tools
The Tool Rebels recommend:
Due to your browser settings, you were forwarded to the language "EN".
You can change it at any time with
We respect your privacy
Some features of this website need your consent.
Cookies and services necessary for the functionality of the website. These cannot be deactivated!

Information is transferred to here.com

Information is transferred to youtube.com
For geolocation, we use a geodatabase.

Information is transferred to scanblue.com for Wera Augmented Reality (AR)

Information is transferred to my.matterport.com