Stainless tools
Stainless tools
Stainless tools by Wera keep rust at bay and prevent any high consequential costs resulting from the rusting of stainless steel! Wera stainless tools are manufactured out of stainless steel so as to prevent any unsightly extraneous rust. Stainless tools by Wera are vacuum ice-hardened and therefore have the hardness and strength needed for screw connections. Wera offers screwdrivers, bits, bit holders, L-keys and sockets as stainless tools.
Stainless tools by Wera are just the right tool, also for your requirements!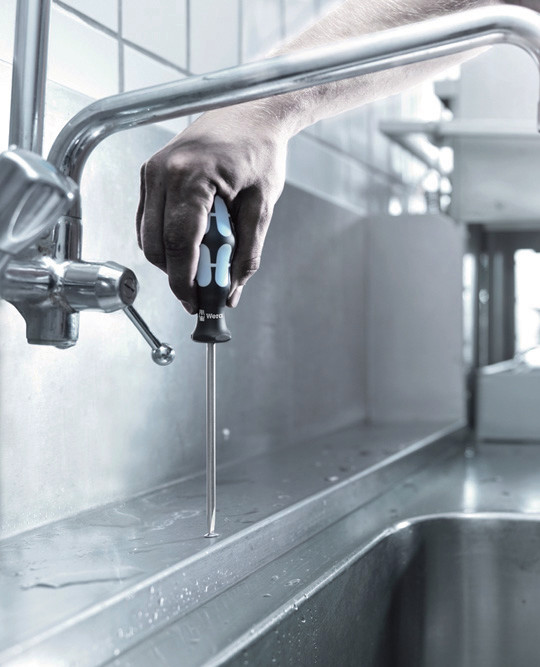 The tools
The Tool Rebels recommend:
Due to your browser settings, you were forwarded to the language "EN".
You can change it at any time with
We respect your privacy
Some features of this website need your consent.
Cookies and services necessary for the functionality of the website. These cannot be deactivated!

Information is transferred to here.com

Information is transferred to youtube.com
For geolocation, we use a geodatabase.

Information is transferred to scanblue.com for Wera Augmented Reality (AR)

Information is transferred to my.matterport.com