Stubby
Stubby: Especially small screwdrivers with short blades for hard to reach areas.

The 2-component Kraftform handle with its practical combination of hard and soft zones allows for a firm grip and precise working.

The blades have all the benefits of the Wera Bit technology. Special surface treatment of the blades for high corrosion protection and optimum fitting accuracy in the screw.

The hexagon anti-roll protection prevents annoying rolling away of bits in the workplace.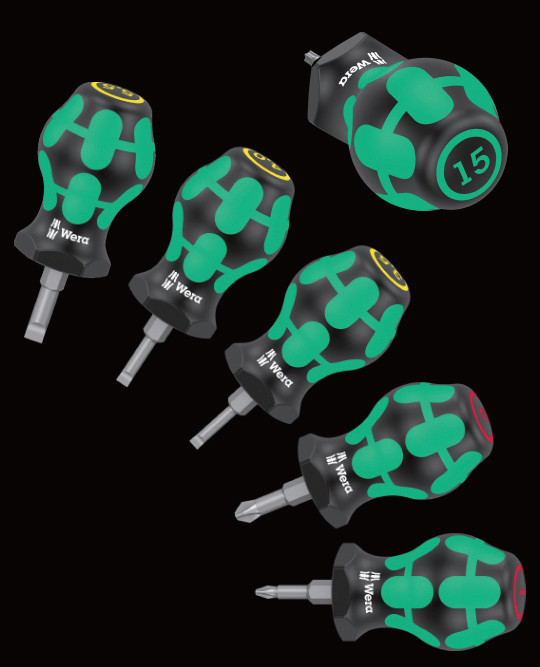 The tools
The Tool Rebels recommend:
Due to your browser settings, you were forwarded to the language "EN".
You can change it at any time with
We respect your privacy
Some features of this website need your consent.
Cookies and services necessary for the functionality of the website. These cannot be deactivated!

Information is transferred to here.com

Information is transferred to youtube.com
For geolocation, we use a geodatabase.

Information is transferred to scanblue.com for Wera Augmented Reality (AR)

Information is transferred to my.matterport.com