Torque indicators
Torque indicators
Wera torque indicators have been factory pre-set to values recommended by leading carbide tool manufacturers. These tightening values relate specifically to the size of the TORX®, TORX PLUS® or hexagon socket screw. Torque indicators ensure safe and easy loosening of screw connections. These slim, 4 mm hexagon blades are ideal for reaching difficult-to-access screws; unlimited torque and an accuracy of ± 10 % are additional features.
Torque indicators by Wera are just the right tool, also for your requirements!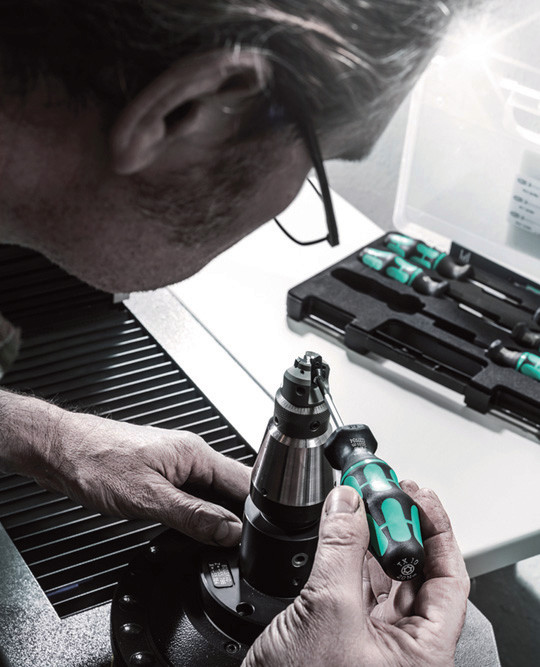 The tools
The Tool Rebels recommend:
Due to your browser settings, you were forwarded to the language "EN".
You can change it at any time with
We respect your privacy
Some features of this website need your consent.
Cookies and services necessary for the functionality of the website. These cannot be deactivated!

Information is transferred to here.com

Information is transferred to youtube.com
For geolocation, we use a geodatabase.

Information is transferred to scanblue.com for Wera Augmented Reality (AR)

Information is transferred to my.matterport.com