TORX® screwdrivers
TORX® screwdrivers
Kraftform TORX® screwdrivers enable a higher transfer of force with less effort and relieve the entire hand-arm system – even with intensive use. Other practical product advantages are e.g. the Black Point tip for an exact fit in the screw head and a high degree of corrosion protection. The Wera TORX® HF profile (HF = holding function) securely holds TORX® screws on the tip of the tool thanks to an optimised geometry and the resulting wedging forces. Ideal for jobs at difficult-to-access places like e.g. low-lying blind hole connections. Kraftform TORX® screwdrivers are the ideal choice whenever manual screwdriving jobs have to be done.
TORX® screwdrivers by Wera are just the right tools, also for your requirements!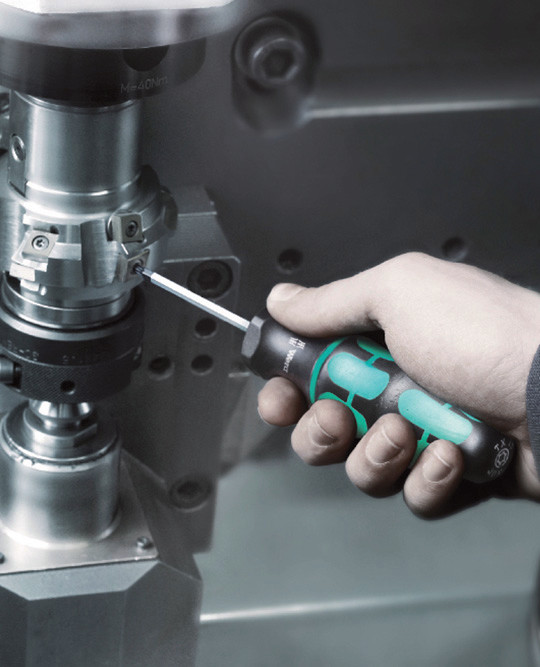 The tools
The Tool Rebels recommend:
We respect your privacy
Some features of this website need your consent.
Cookies and services necessary for the functionality of the website. These cannot be deactivated!

Information is transferred to here.com
Information is transferred to youtube.com

Information is transferred to Microsoft for Wera Augmented Reality (AR)