Wera Rapidaptor
Wera Rapidaptor
Rapidaptor bit holders are compact multi-function sensations: simple fitting, self locking, easy removal of the bits without any additional tools even with smaller dimensions. The free-turning sleeve on the Rapidaptor bit holder also makes it easier to apply the tool to the screw in power tool operations. It is suitable for all 1/4" hexagonal bits. The Rapidaptor bit holder can also be used as a short extension with free-turning sleeve e.g. for the Wera Bit Ratchet or Wera Zyklop ratchet.
Rapidaptor bit holders by Wera are just the right tool, also for your requirements!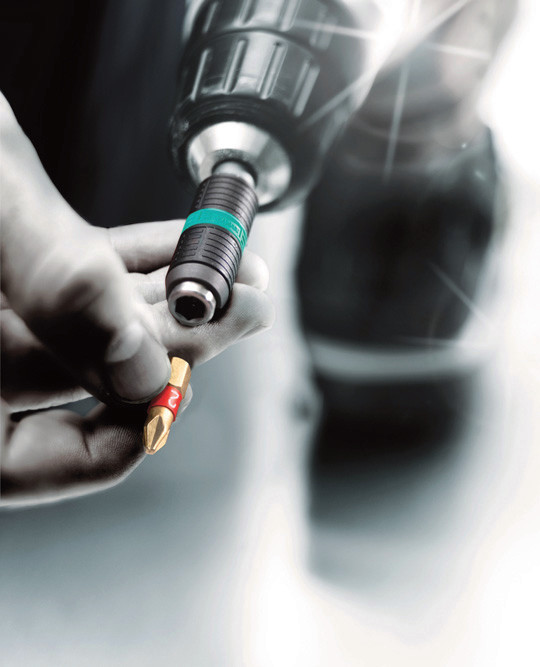 The tools
The Tool Rebels recommend:
Due to your browser settings, you were forwarded to the language "EN".
You can change it at any time with
We respect your privacy
Some features of this website need your consent.
Cookies and services necessary for the functionality of the website. These cannot be deactivated!

Information is transferred to here.com

Information is transferred to youtube.com
For geolocation, we use a geodatabase.

Information is transferred to scanblue.com for Wera Augmented Reality (AR)

Information is transferred to my.matterport.com